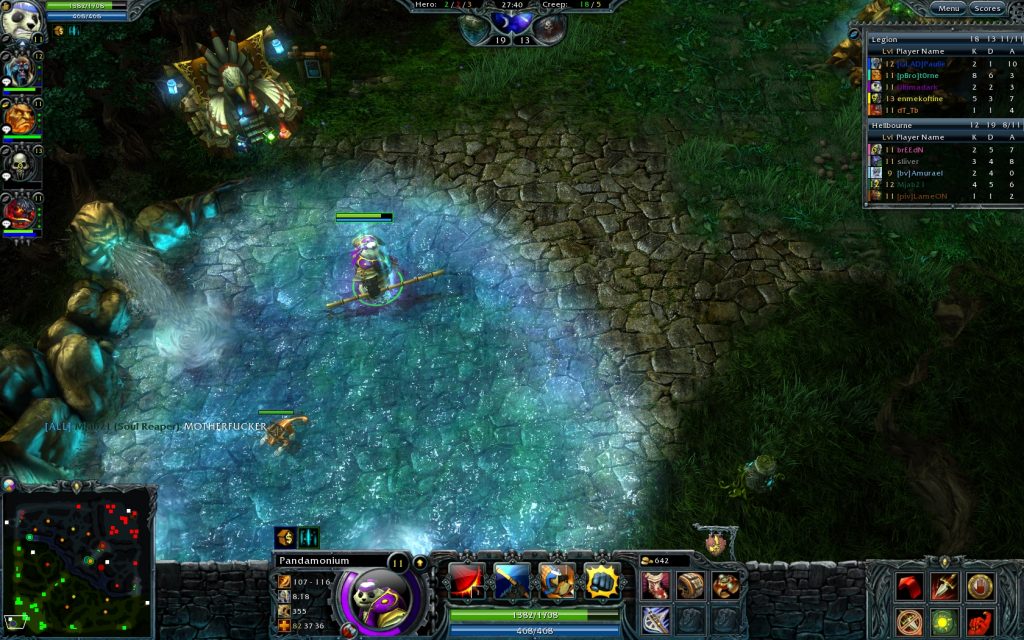 It's finally time. After months of various qualifiers, the teams are now gathered in Jonkoping, Sweden for Dreamhack Winter 2012. By all accounts, this could be the most contested HoN tournament in history with ten top quality teams from around the world. To kick off the event, we have perhaps one of the most anticipated matches of the tournament: Gary Johnson 2012 (V0TE) vs. Complexity (coL).
Now, lots has been written about Complexity since they formed. Since that time, they've been widely considered the best team in the world. Lately, however, the gap has closed and that position is in doubt going into this event.
One of the teams that has an argument for that top spot is Gary Johnson 2012. Led by long time top player, Kyle "Swindlemelonz" Freedman, this squad has a ton of history together and plenty of LAN experience.
"I just like the group of guys I got," said Swindlemelonz. "I really like our teamplay."
Despite being fairly new as group of five, perhaps the most impressing thing about this team is their chemistry. Swindlemelonz is joined on the team by his brother, Zakari "ZfreeK" Freedman, and Alex "Sender" Wieker, which forms the core trio of the team. This group has played together for well over a year on various different teams and, when combined with the talented European players, Maurice "KheZu" Gutmann and Daniel "Skyzoe" Marklund, they make up a force to be reckoned with in the scene. Couple that with strong LAN performances from various members of the team (Skyzoe: 1st place NASL, Swindlemelonz: 2nd place DYA) and you have an epic opening match against Complexity.
Going into this event, Gary Johnson 2012 has been on a hot streak and were able to battle through the winners bracket of HoN Tour to reach the yet-to-be-played final match. They should not be overlooked and Swindlemelonz and crew are rightfully confident going into the first match.
"If we're going to win the whole thing, we've gotta be the better team. We'll find out now."