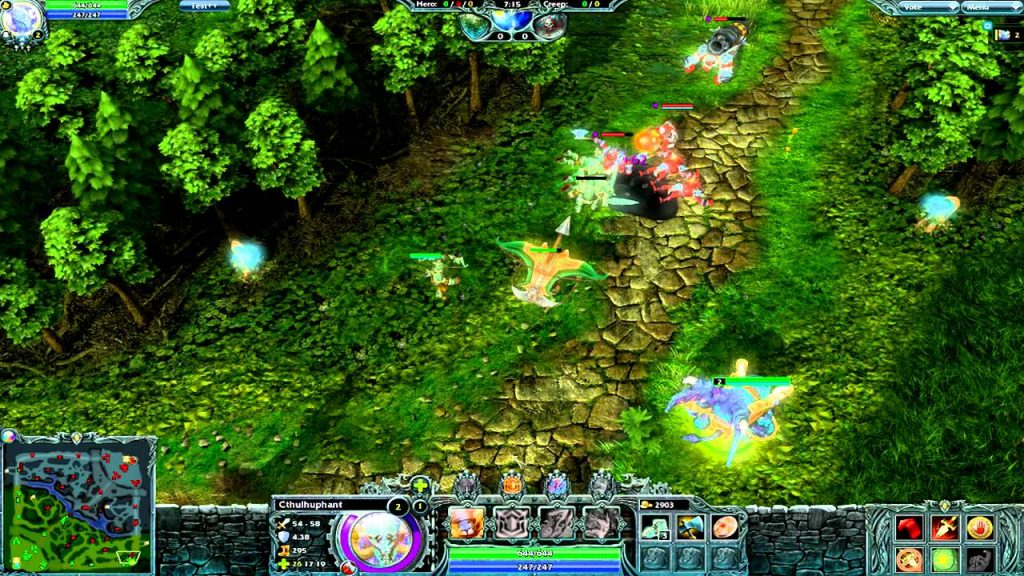 It was a year ago this week that we first saw the Australian powerhouse team known as Frenetic Array in a LAN setting. Since the inception of HoN, they've been a force to be reckoned with but it seems like they truly shine when they're under the most pressure. In fact, the team now known as Tt eSports has two consecutive 2nd place finishes here at Dreamhack. Interestingly, the teams have changed with each appearance.
"We practice as much as we can together, almost every day," said Trent "sLickZ" Tucker about his team's successes. "The friendship we have among the team is also really good so the atmosphere is great."
At Dreamhack Winter 2012, the team has shifted from being primarily from Oceania to being a mostly North American squad. sLickZ and David "Wyt`" Ashwell have stuck together but they're now joined by Quinn "LeonBlack`" Wagner and Nathan "Moravius" Geldmeier. Plus, for the third consecutive event, Tt eSports was forced to use a stand-in, as regular member Riser_ was unable to attend and was replaced by Jared "Jeppins" Perkins, who has been seen recently playing with Domain of Pain in the HoN Tour qualifiers. Even with these changes, the team remains a threat in every match.
"Everyone has the potential to do well and everyone cares a lot for the game," said sLickZ. "We take everything seriously."
That attitude will surely prove to be the right one, as they still face a tough road ahead of them, with matches against vTi MSI Dynasty, QSQ and TDM still to be played. Will they be able to find their way back to the Finals? Stay tuned to Dreamhon.com to find out!